This year we will have a display of all our latest pieces and creations in the studio at the end of Cathys garden at 9 Waverley Ave, Netely Abbey. We will be open on 5 of the days, Thurs 26th to Mondy 30th, 10am till 4pm. please follow the link below for the brouchure details.
https://hampshireopenstudios.org.uk/artists/southampton/item/cstar-design
We will also be running basic fused glass workshops, where you can create your own piece. Booking essential as limited spaces will be available.
Make your own fused glass picture workshop.
If you have ever wanted to have a go at making your own fused glass art picture, this is the perfect experience. We strongly believe art should be for every body.
As part of Hampshire Open Studios 2021 we will be hosting a very relaxed glass workshop session for you to create your own art piece.
All materials and tools will be provided. Your final picture will be 10cm x 10cm of your own design.
On the day you will design and make your piece, then we will fire it and post the completed picture out to you within the next few weeks. Your final piece will come with a stand to display.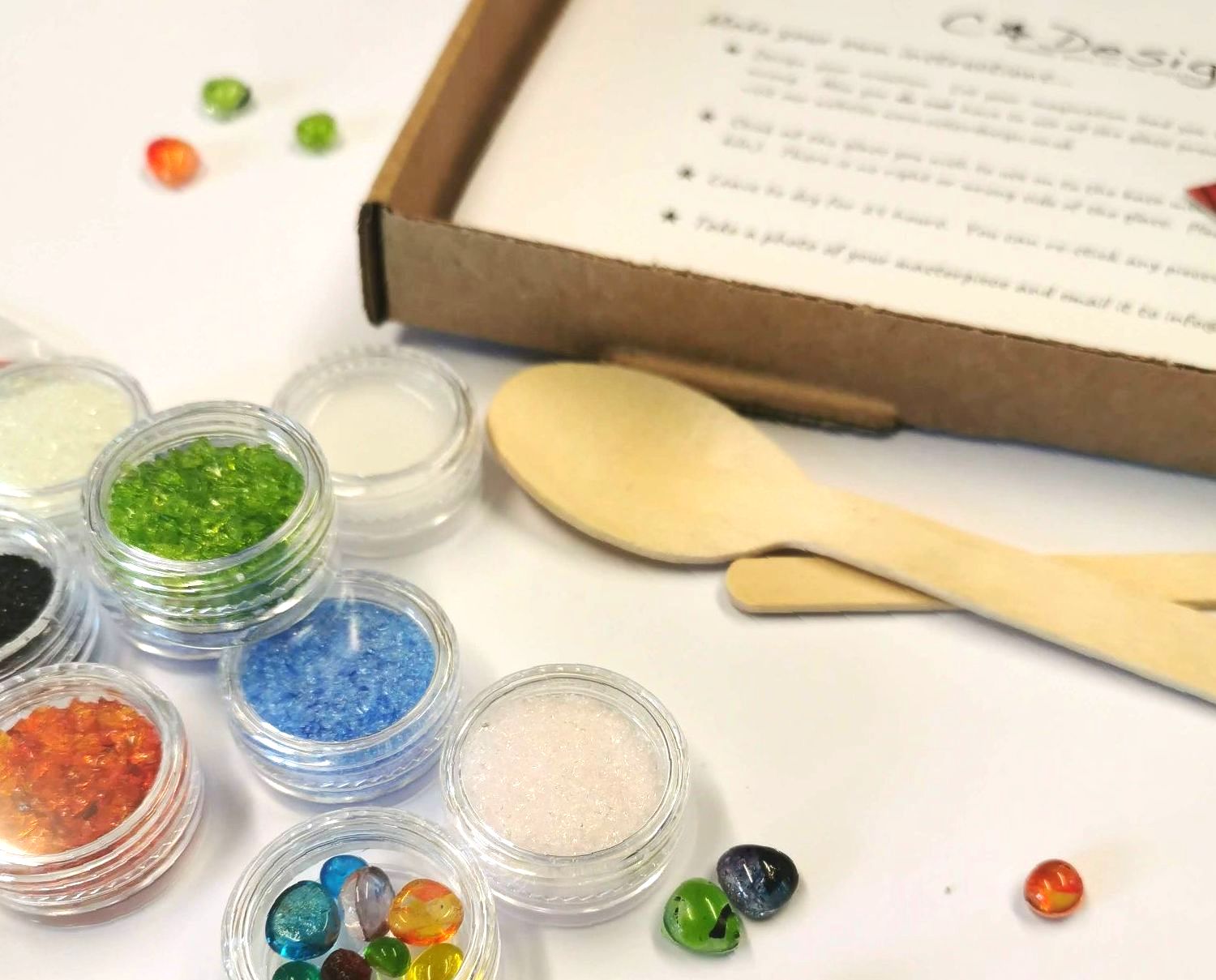 We plan to have 2 sessions per day, an am - 10.30 until 11.30 and a pm - 1.30 until 2.30, with 4 slots available in each session. The sessions are 1 hour long to allow for a brief explanation of materials, design time and making. The cost of the workshop will be £10 per person.
We are using eventbrite for this event.